Add to Favorites
Healthy Grocery Buys on a Budget
Feb 28, 2022
Everyone wants to save money when heading to the grocery store. However, many struggle with where to begin. Consumers are left wondering- "How can I purchase healthy foods without taking a toll on my grocery bill?" Today, we're going to walk through some cost-saving options that will fit your grocery bill and provide your body with necessary nutrients at the same time.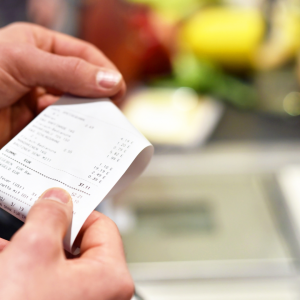 Choose Frozen Instead of Fresh Produce
What many don't know is that frozen produce is picked at the peak of its season. As a result, vitamin A, vitamin C, antioxidant, and fiber contents are maximized compared to their fresh counterparts. Frozen produce ranges from $0.50-$1.00 cheaper and has twice the volume provided.
We use frozen vegetables in casseroles, to bulken pre-made soup mixes, chili's and stir-fry dishes.
Opt for Chicken or Fish Over Beef Patties
Not only are these items convenient, but they also tend to cost less than red meat options. Chicken is a great source of vitamin B and iron, while fish is packed with omega-3 fatty acids, necessary for a heart-healthy diet.
Consider using apps that cost compare groceries in your area (by zipcode) like Basket and Flipp to select the best deals on protein rich foods.
Time Your Purchases With the Seasons
Learning when fruits and vegetables are in season can be a big saver for your grocery bill. Buying avocado in the spring, blueberries in the summer, broccoli in the fall, and kale in the winter can be a saver. Here is a list of products and seasons they're best to purchase in.
Meal Idea: Chili Lime Avocado Chicken Salad

More Ideas That Won't Break the Bank
-Potatoes (rich in magnesium and potassium)
-Oatmeal (packed with fiber)
-Frozen raw meat (check the ingredient list for hidden additives)
-Join a rewards program
-Apps that cost compare groceries in your area (by zipcode) like Basket and Flipp
-Preview coupons and deals for the week
Leave a comment